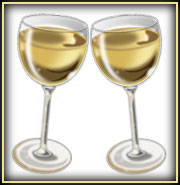 Welcome!!!
Moon Child Sweets creating wedding cakes, birthday cakes, grooms cakes, special occasion cakes, cookies, cupcakes, and any other specialty dessert you can imagine for your special occasion!!!!!
We create wedding cakes from the largest wedding to the smallest wedding. Give us your ideas and we will create a one of a kind wedding cake for your special day!!!! Creating special birthday cakes for the youngest child to the oldest loved one in your life!! Do you want your fiance to feel important on your wedding day??? Order him a special grooms cake for your wedding day that expresses his special interests!!! Do you have a special occasion coming up??? Bridal shower, holiday, bachelorette party or just want to let someone know you are thinking about them; give us a call and we can prepare for you a special occasion cake. We also make various cookies, decorative cookies and cookie lollipops. We make various flavor cupcakes and can decorate any cupcake for any occasion!!! Interested in a specialty dessert; just give us a call and we will discuss what specialty dessert would be best for your special occasion and also your budget!!!!
My name is Cherita Brasier, owner of Moon Child Sweets, a new bakery in Delaware. I currently do business out of my home in New Castle, DE. I recently have decided to branch out and create a business out of what I do best.
I attended Hodgson Vocational Technical High School where I took culinary arts. I then continued on to Johnson & Wales University where I received my Bachelors degree in baking and pastry arts. Since I've graduated College in 2005 I have worked at various country clubs and bakeries. I have decided that I would like to venture out on my own and be my own boss.
I have a genuine love for this field and enjoy every bit of it. I am always looking for a challenge and do well with being creative. I have several clients that let me use my creative license and are extremely pleased with the results.